Although the trials and tribulations of last year's open enrollment season are now behind us, most HR and Benefits professionals are left with one lingering concern - will employees continue to participate in company-sponsored wellness programs? This is a valid question, given the US District Court's ruling to vacate the Equal Employment Opportunity Commission's (EEOC) wellness incentive rules starting on 01/01/2019. Prior to this ruling, companies were able to leverage incentives of up to 30% of the cost for individual healthcare, which drove participation in health screenings, risk assessments, and other health-promoting activities. Now that those incentives are no longer in play, there are concerns that the ability to lower healthcare cost and increase productivity will cause significant setbacks in wellness program participation. However, not all is lost and given the recent changes now is the perfect time to re-envision what your wellness program can contribute to your organization.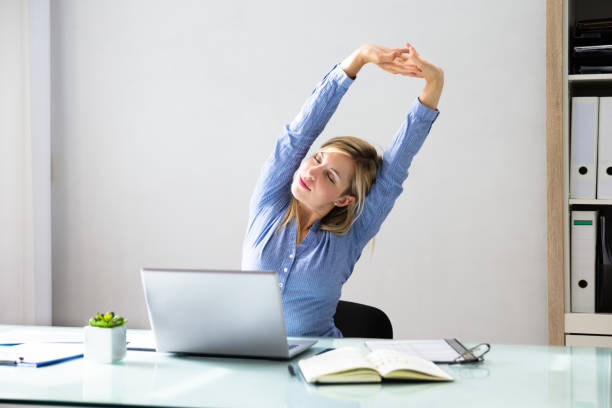 Before we move on, let's define that at a high level an effective wellness program should provide individuals the opportunity to address all aspects of their well-being. This approach should be holistic and include financial, emotional, social, and work well-being in addition to physical well-being. You might have different terms for these categories, but the point is that programs that simply focus on physical health are relics of the past. Consider the following example: Tom is a stress-eater suffering from weight control issues. He also has some financial problems that cause him a lot of stress. Focusing only on the physical aspect (weight management) would not address the underlying cause (financial problems) and wouldn't provide an effective long-term solution for Tom. Offering programs that address the full spectrum of well-being provide individuals, like Tom, with more "entry points" into the wellness program based on their personal needs and interests which, in turn, drives participation by lowering the threshold for entry.
Your wellness program can be a formidable tool in contributing to a differentiated employee experience that attracts and retains talent. Here are four key considerations to get you started:
1. Go from wellness to employee experience.
Your employee wellness program should include resources, programs, policies, and support that address all aspects of well-being including emotional, financial and social wellness. Be sure to focus on how these programs and resources can create a better employee experience at work.
2. Leverage technology to provide your employees with a consumer-grade experience.
Technology is ingrained in everything that we do and we expect that using it will make our lives easier. Wellness programs are no exception to this rule, so incorporate technology that makes engaging with the wellness program intuitive, enjoyable, and beneficial.
3. Rebrand your wellness program.
Depending on how much of a departure the above points present for your existing program, rebranding your employee wellness program to reflect its new focus on holistic well-being might be beneficial or even imperative.
4. Focus your messaging on the WHY of the program.
Even if you decide not to rebrand, you should make a concerted effort to focus your communication on the new WHY of the program. To achieve high levels of ongoing sustainable participation in the program, especially without incentives, employees need to have a strong sense of why the program is offered so continuous communication around the WHY of the program will be important. Be honest, don't just make up a reason that sounds good. For employees to participate voluntarily they need to trust you and being transparent is key to building a trusting relationship with your workforce.
The times of relying on the persuasive power of large incentives to lower healthcare cost are gone. Keep in mind that you have the opportunity to lay the foundation for a new breed of wellness program that is employee-centric, founded in mutual trust, and has the potential to deliver a significant impact on business measures like employee satisfaction, engagement, innovation, and commitment. Leaning on technology to communicate the benefits and provide employees with an easy way to take advantage of your new holistic well-being program, while making it easier to manage, is a win-win all around. Incorporating wellness and the right technology into your wider employee experience strategy can have a significantly broader impact on your business and even be a competitive advantage.
Published: Tuesday, March 5, 2019
---