The fight to attract and retain top talent has altered how companies compensate employees. And while HR and compensation management professionals continually adapt their compensation strategies to stay competitive, what often gets overlooked is the critical task of communicating their compensation strategy and decisions.
Two trends are driving the need to improve compensation communication – the increase in publicly available pay and benefits information through sites like Glassdoor, and the growing social acceptance of discussing pay with friends and family.
To get ahead of these trends and retain the great employees you worked so hard to attract, compensation communication must be a priority. For businesses of all sizes, effective communication is a critical component of a strategic compensation program, and helps achieve your productivity, engagement, and retention goals.
Here are four tips to crafting a compensation communications strategy that's comprehensive, effective, and easy to sustain.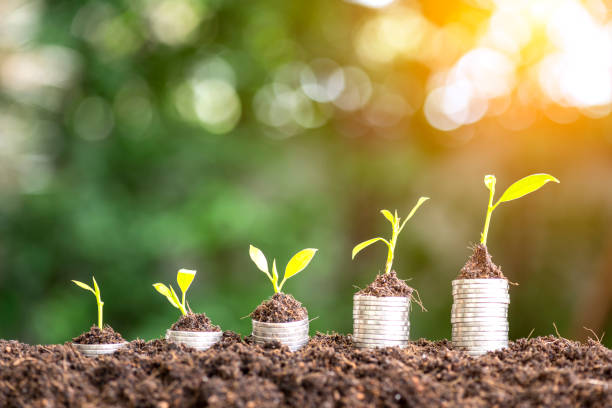 1. Create a written compensation philosophy
According to a recent WorldatWork study, nearly half of companies reported that most or none of their employees understand their compensation philosophy.
When employees have little understanding of their organization's compensation philosophy, they tend to have a skewed perception of their pay and the compensation management process at their company.
Unfortunately, it has been a common practice for many companies to simply be secretive about their pay strategy and process – which can spur employees to create their own narratives about how and why people are compensated at your organization.
To add to that, based on recent research, there's a huge proportion of employees with serious pay misperceptions.
For example, 79% of employees paid above market rate believe they're paid either at or below market rate. Combatting this perception doesn't have to be difficult – it starts with a written compensation philosophy.
Establishing a written compensation philosophy that includes a communication strategy is the critical first-step to shifting employee perception. It establishes a framework for consistency and helps employees understand the reasoning behind their compensation. However, many companies do not have a written compensation philosophy.
How transparent should we be? While some organizations may opt for "radical" transparency – like sharing employee compensation details with all employees – focus on finding a level of transparency that fits with your culture and also effectively communicates your compensation philosophy.
When developing a compensation philosophy, the Society for Human Resource Management (SHRM) says several factors should be taken into consideration, including:
- Company's financial position
- Size of the organization
- Industry
- Business objectives
- Market salary data
- Level of difficulty finding qualified talent
Ultimately, a good compensation philosophy should clearly communicate how compensation will support the organization's business goals and objectives, while still being competitive in the market.
2. Align with executives
While some executives may not have a background in developing compensation management strategies, they are critical stakeholders in your organization's compensation strategy and frequent communication ensures that you're aligned with their business goals.
Many executives want to understand:
- Are we investing the right rewards in the right people?
- How much are we projected to spend?
- How fair and equitable are our compensation strategies and processes?
- Are we incentivizing the right behaviors?
- Are we motivating, or demotivating, employees?
As one of your organization's largest expenses, executives often take a critical eye to compensation. Just like other assets, they want to understand the effectiveness of your compensation management strategy and ensure it is helping your organization achieve its goals.
Concise analytics and reports are a great way to inform executives without overwhelming them with too many details. An executive report should outline:
- Total projected spend
- Compensation increases by performance rating, productivity levels, or other key workforce metrics
- Compensation of flight risks and critical positions
3. Train managers
Managers are on the frontlines of compensation communication – and rightfully so; they typically have a good understanding of their employees' day-to-day work.
Critical Touch Point: At over 80% of companies, pay communications are handled through individual discussions with supervisors.
However, while they're commonly the primary communicator of compensation decisions, many lack formal training in this area. This leaves managers feeling unprepared for and nervous about talking to employees about compensation – and that may cause them to avoid compensation conversations or make them too brief to be effective.
Before a compensation cycle, be sure to host a training session to help managers better understand your compensation management strategy and have more productive conversations with their employees. Training should cover:
- Your compensation strategy
- How to make effective compensation decisions
- Tips for communicating compensation to employees
- How to handle employees who are unhappy with their compensation
During a compensation cycle, leveraging HCM technology to provide them with comprehensive employee data points will proactively ensure that they're making informed and equitable compensation decisions.
4. Educate employees
Your employees are your final, and most important, audience to include in a compensation communication plan. When communicating your overall compensation management strategy, some critical points to convey to employees are:
- How performance influences compensation
- Market data and benchmarks used to establish pay rates
- Compensation terms and definitions
Aside from your overall strategy, communicating the nuances of an employee's compensation package is critical, but it can be challenging.
Compensation statements and other detailed compensation documents typically present pay in the form of a ratio or index and use jargon to outline the different types of benefits or incentives an employee may receive.
However, most employees don't understand compensation jargon (like the difference between compa-ratio and range penetration) and need additional context – specifically around the connections between rewards, business strategy, career progression, and pay equity – to understand these numbers and the investment and personal value they represent.
Pay Statements: Organizations should provide comprehensive pay statements that shows their total investment in the employee and also provides critical context to help them better understand their compensation.
Conclusion
Your communication work isn't over after one successful compensation cycle. For most of your workforce, your annual compensation cycle is the only time they get exposure to your compensation strategy, and most organizations only provide compensation communication once per year.
However, the impact of compensation is felt throughout the year. So consistent communication throughout the year and through different channels, such as memos and emails or lunch and learns, will help reinforce your strategy and increase trust and transparency in your compensation practices.
Communicate Through Multiple Channels: WorldatWork found that companies use multiple channels to communicate compensation – individual discussions with a supervisor was the most common way (82%), followed by periodic total rewards or compensation statements (43%), memos and emails (42%), and the company website (41%).
A compensation communications plan is critical to showcase your company culture, establish an employer brand foundation, and modernize your talent strategy. Watch this webinar to learn more about creating a compensation management strategy that aligns with your culture and helps you build a brand that attracts, engages, and retains top talent.
Published: Tuesday, March 12, 2019
---