How painful was your year-end payroll reconciliation?
Many companies just completed their year-end payroll processing and reconciliation. For some, it was a long and painful process – but it doesn't have to be.
How can payroll and HR professionals prepare throughout the year to ensure your year-end processes are efficient and accurate? We spoke to our in-house payroll expert, Katie Davis, to get tips on how you can ease the pain of year-end payroll reconciliation.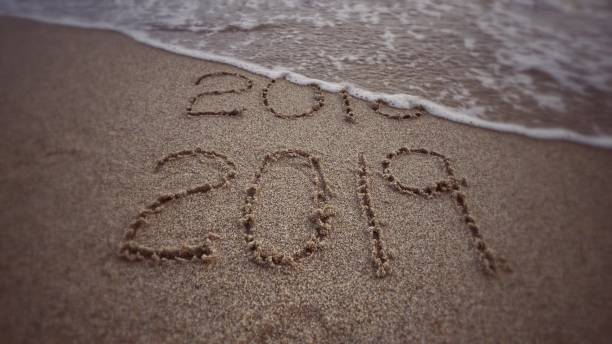 1. Assess your year-end processes
According to Ernst & Young, 54% of employers feel that their current payroll policies and practices have room for improvement.
After completing year-end reconciliation, rehashing the entire process is likely the last thing many payroll and HR professionals would like to do. However, holding a debrief meeting will be critical to improving the process for next year.
A debrief should cover your processes, identify what went well, and highlight what could be improved. Record the debrief findings and then identify key performance indicators (KPIs) to track and compare year-over-year to better understand if your reconciliation process is improving.
Focus on the goal: To ensure a debrief meeting is productive and constructive, discourage blaming or finger-pointing, encourage candid feedback, and remind participants of the ultimate goal – to improve process efficiency and accuracy.
Leverage some of these questions to spur a productive discussion:
- Overall, how much staff time was required for year-end reconciliation? How does this compare to previous years?
- What parts of the process were efficient, streamlined, or particularly smooth?
- What parts of the process took the most time and effort? How could we streamline these processes?
- Do some processes have unnecessary steps due to payroll software limitations?
- How many payroll errors did we find? How does this compare to last year?
- How long did it take to resolve errors?
- Where did errors arise and how could they have been prevented?
Common payroll year-end reconciliation KPIs include:
- Total errors as a percentage of total payroll payments
- Time to reconcile payroll errors
- Penalties or other additional costs due to errors
- Total year end reconciliation processing time
- Number of W2-Cs issued due to errors
- Number of overtime hours worked by the payroll team
In addition to the efficiencies you'll gain in the year-end reconciliation process, tracking KPIs and showing continuous process improvement will help you position payroll as a strategic function within your organization.

2. Proactively audit W2s and balance payroll reports throughout the year
On average, a worker would have to be overpaid by $464 before reporting it. Not only do missed payroll errors cost businesses money, they also bog down the year-end reconciliation process.
Proactively auditing W2 codes and balancing reports throughout the year ensures that errors are caught before they turn into pervasive problems.
Beware of big changes: Closely monitor and audit W2 codes and totals after big changes – for instance, new benefit changes and company acquisitions are two major events that will impact payroll.
Leveraging a payroll solution with a W2 auditing tool and dynamic W2s that are updated with each payroll cycle will enable your team to quickly and easily audit these codes and deductions throughout the year, without having to wait until the end of the year to audit W2s.
Payroll cycle reports are another tool that will help you ensure a smooth year-end reconciliation. Payroll register, payroll recap funding, and general ledger reports are common reports to review and confirm the accuracy of a payroll cycle.
Viewing these reports before committing payroll is essential to fixing errors or inaccuracies before finalizing the cycle – this extra time spent during a payroll cycle will pay dividends at year-end reconciliation.
Proactive Reporting: Payroll summary reports enable payroll teams to view general ledger, payroll recap and funding, and other critical reports before committing each payroll cycle. Make these reports even more convenient and quickly focus on what's important through built-in data visualization capabilities that include key data points at-a-glance. This enables payroll teams to resolve errors and inaccuracies before finalizing a payroll cycle and significantly reduces the errors found in your year-end reconciliation.
3. Create an employee communications plan
In APA's 2018 Evolution of Payroll Technology study, less than 50% of organizations reported that employees viewed digital W2s through their payroll solution.
With the advent of payroll technology and employee self-service portals, many employees interact less with their company's payroll team. However, payroll professionals have an opportunity to engage and provide more strategic guidance to your employees.
Pay and engagement: A recent Workforce Institute study found that 45% of employees would feel more engaged if their employers helped them better understand their taxes and deductions.
Payroll teams that create a communications plan can drive greater adoption of employee self-service tools – which will reduce employee inquiries and help employees better understand their pay and benefits. And companies that leverage a payroll solution with an easy-to-use mobile app or mobile-friendly experience will further empower employees to find and update information on their own.
Items to communicate to employees include:
- How to use employee self-service to update their information, direct deposit information, 401k contributions, enter time, request time off, etc. – reduce errors by leveraging a payroll solution that manages employee requests and reduces requests sent to HR or payroll.
- How to access and use employee or manager self-service on a mobile device – for businesses with a large percentage of field employees, the ability to access information on a mobile device improves their efficiency and satisfaction.
- Remind employees about electronic delivery for W2s and pay statements – this can cut down on printing and shipping costs.
- How to leverage paycheck simulators to understand their tax liability and the impact of different withholdings.
- Help them understand the organization's total investment in them by providing total compensation statements that highlight and briefly explain salary and bonus pay, incentives, benefits, taxes, and deductions.
Prepare for year-end, from the beginning
Year-end payroll reconciliation starts at the beginning of the year and getting ahead of errors or inaccuracies throughout the year can greatly improve your year-end process.
In addition to leveraging these tips, you can gain an advantage in year-end reconciliation by leveraging a unified solution for time and payroll. In fact, a recent Aptitude Research study indicated that organizations are more likely to have an error rate below 2 percent when they use a solution that integrates timekeeping and payroll.
One, unified solution means one single source of truth that stores and manages all employee data – for payroll professionals, this has significant benefits, including:
- Reducing the administrative burden of pulling reports in multiple systems to get a full view of your workforce data.
- Eliminating errors associated with managing users, and importing, exporting, and maintaining data between multiple, disparate systems.
- Decreasing compliance risk that result from errors and inaccuracies.
- Increasing efficiency by providing real-time updates between timekeeping and payroll.
Learn more about improving data from punch to paycheck to increase efficiency and reduce errors in our latest webinar.
Published: Tuesday, January 22, 2019
---